---
---
Mt. Moloch Chalet, Empire Lake Chalet and Durrand Glacier Chalet
During this fun program we climb some of the very best alpine rock routes of lower to moderate difficulty grade found in Canada. A fully certified ACMG guide will teach you about moving safely on alpine rock routes. You will learn how to place gear and build anchors, how to rappel on real alpine routes, how to deal with exposure and how to recognize potential hazards. For climbers who have experience in climbing, the guide will work on defining climbing techniques, allowing the climber to reach a high skill level. Our guides will look at the present comfort and ability level of each climbing guest and then progress the program accordingly.
Our climbing guests experience Ruedi's private playground, complete with well over 250 established climbing routes. All rock routes are on perfect granite and have glacier approaches in the heart of the high alpine amphitheater of the Mt. Moloch Chalet.
If you are in search of moderate grade alpine rock routes and would like to learn more from a guide then this is the program we would love to share with you.
Program:
| | |
| --- | --- |
| Saturday: | Helicopter flight from Revelstoke to the Mt. Moloch Chalet, followed by a first rock climb. |
| Sunday to Thursday: | Various rock routes on the most amazing granite in the Mt. Moloch area. |
| Friday: | Walk back to the Durrand Glacier Chalet. |
| Saturday: | Early morning helicopter flight back to Revelstoke. |
Number of guests per guide: 4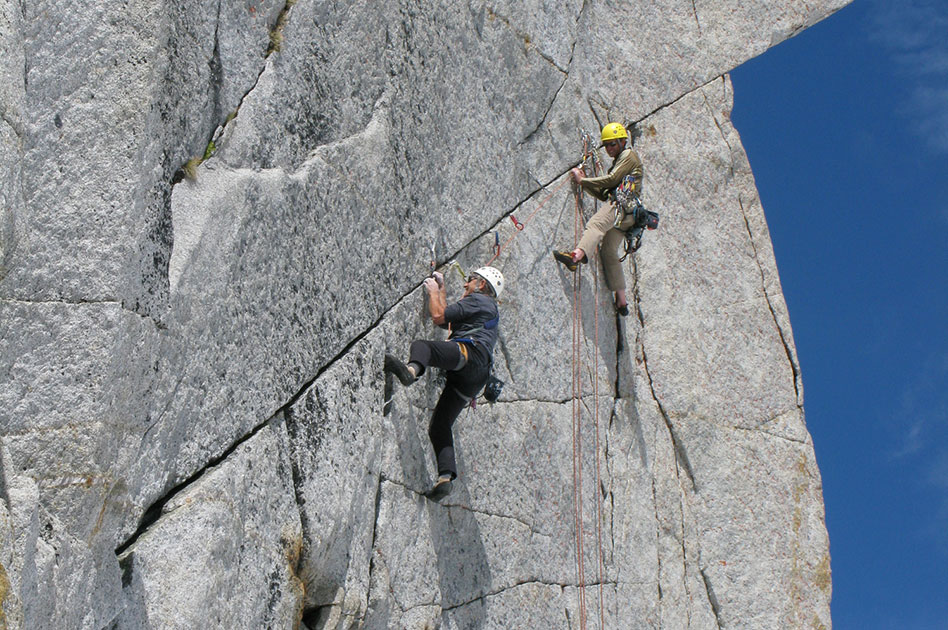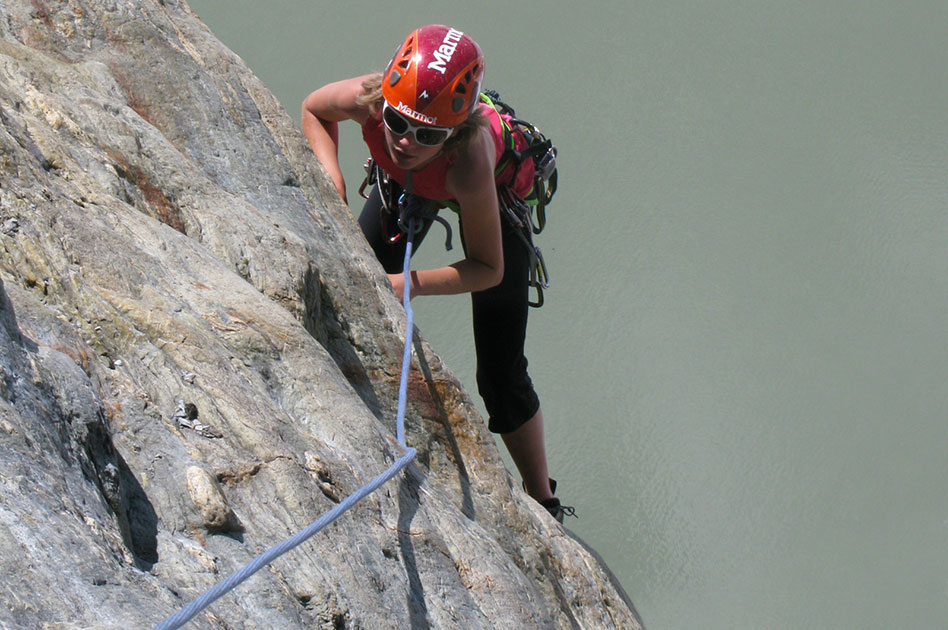 ---