---
The SME summer family
---
At Selkirk Mountain Experience, our staff lives with us for months at a time. So we feel they are our family; a big extended family. This connection and warmth felt by the staff extends to our guests, who are visitors in our home, making them feel this warm welcome as well.
SME Head Guide
Ruedi Beglinger
Certified Mountain Guide with:
Canadian Mountain Guide Association ACMG, Swiss Mountain Guide Association SBV and International Mountain Guide Association IFMGA
Avalanche Operations Level 3 with the Canadian Avalanche Association, CAA
Professional member Canadian Avalanche Association, CAA
Started his guiding career in the Swiss Alps in 1985
Ruedi lives together with his wife Nicoline, in Revelstoke BC. They have two daughters, Charlotte and Florina. Both girls are passionate skiers and have a deep passion for the mountains, which Ruedi proudly nurtured.
Ruedi was born and grew up in the Kanton of Glarus, Swiss Alps. He started skiing at age 2 in Linthal GL, in the Swiss Alps. He started ski-mountaineering at age 6 with his dad, who nurtured Ruedi's love for the mountains.
Ruedi is inspired by remote mountains, adventures into wild places and most of all by his ski and climbing guests he guides in winter and summer.
His lifetime goal is to still ski, climb and guide guests at age 90.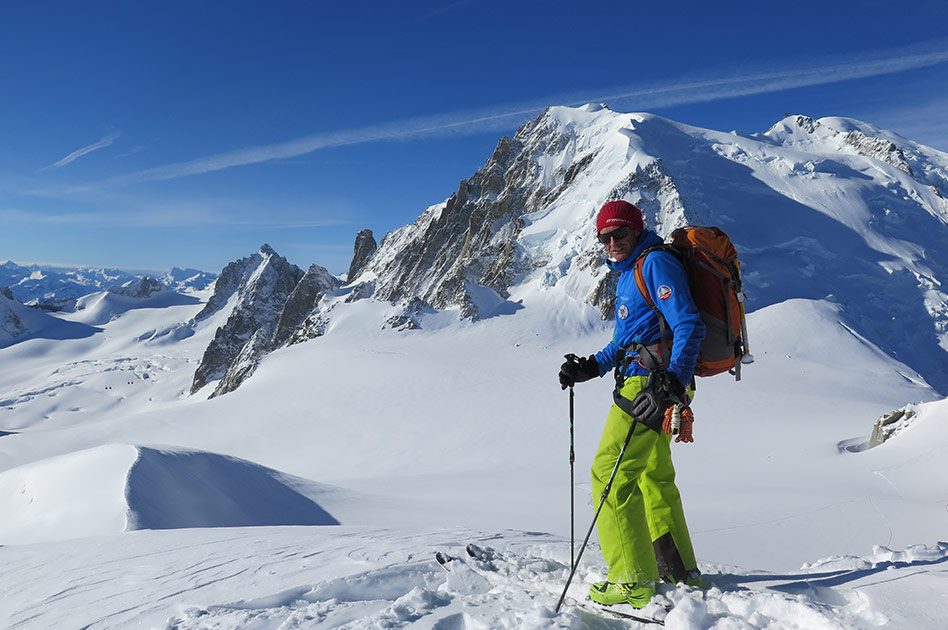 SME's Heart and Soul
Nicoline Beglinger
While Nicoline prefers to call herself a housewife or the food and beverage manager, she truly is the heart and soul of SME. Between raising her children, taking care of staff and guests and tending to Ruedi and Rosie the cat, she rarely gets a day off. Nicoline is the oil that keeps the SME operation running. She makes the beds, does dishes, packs the helicopter, organizes the summer hikes, goes skiing with the winter guests, does the bills, bakes, cleans, rakes the summer trails, shovels snow, does firewood, manages the office, answers emails… Nicoline is the modest warmth of SME. The welcoming hug and the cheerful wave goodbye as you depart on your days adventure.
Nicoline is inspired by her family and by the anonymous donor. Her lifetime goal is to continue having her children spend time with her at the chalet.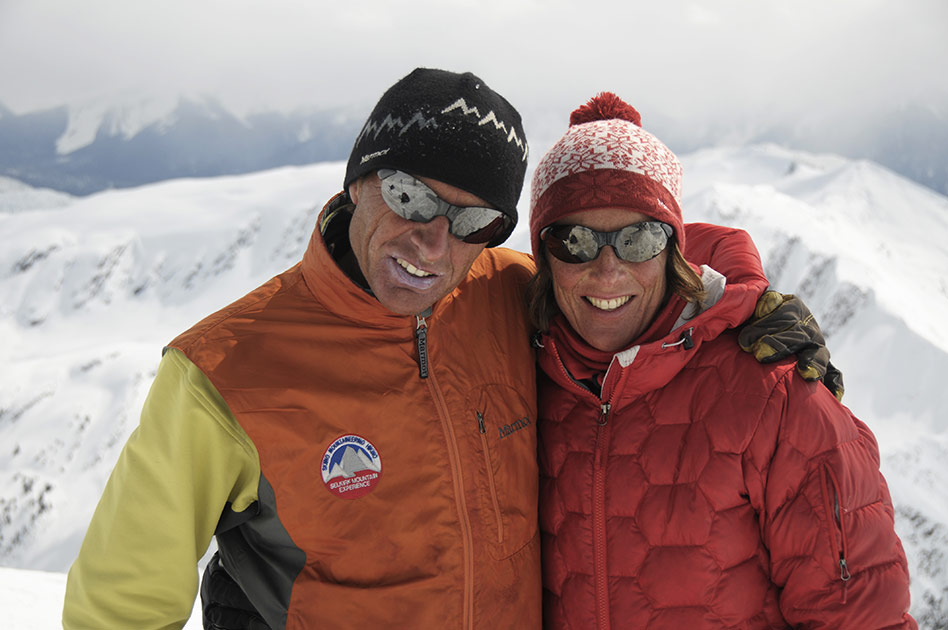 SME Hiking Lead Guide
Charlotte Beglinger
Charlotte grew up at the Durrand Glacier Chalet. She was two weeks old when she flew up for the first time. She then spent every summer and winter of her childhood racing around the mountains, playing in the lakes and meadows. She and her sister Florina were homeschooled for the winter months by a hired teacher. They would go skiing for Physical Education class.
Charlotte is now studying Opera at the University of British Columbia's School of Music. While she goes to Europe to sing for part of the summer, she still feels the chalet is her home and she returns as often as possible to guide hikes and spend time with her family. She also comes home to ski on her weeks off of school in the winter months.
Charlotte is inspired by people who go off the beaten path to pursue their passions.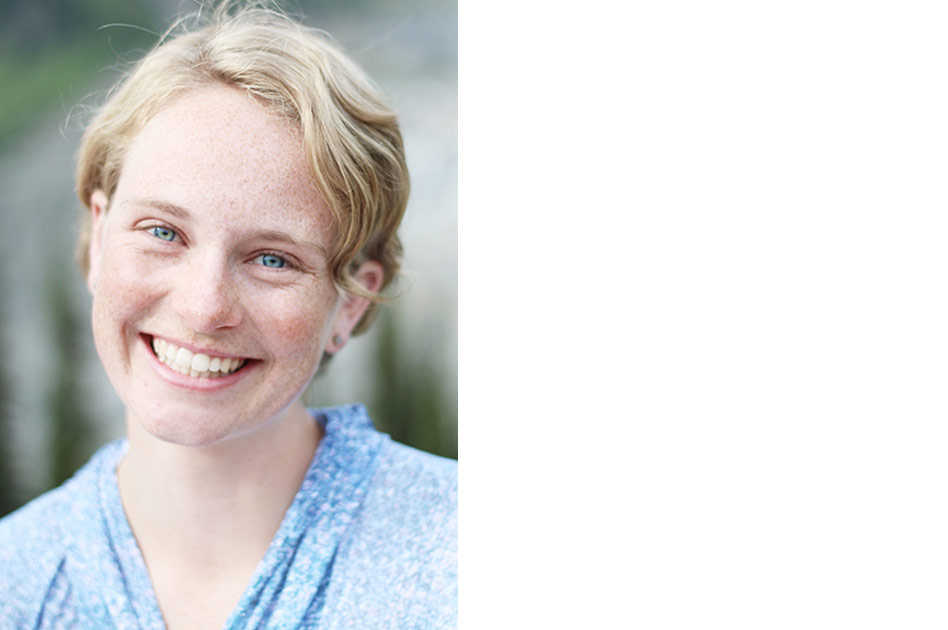 SME Hiking Lead Guide
Florina Beglinger
Florina is a hiking guide, occasional office manager and self-appointed marketing director at SME. She began her long climb up the corporate ladder by inefficiently drying dishes at the Durrand at age 4.
The Durrand Glacier Chalet area is Florina's favourite place in the world. She isn't sure if the summers or the winters are better; the summers are great for swimming, flowers and running around and the winters are phenomenal for their deep powder skiing. While most people don't know what great powder is until they come to SME, Florina didn't realize what great powder skiing was until she left and had a great realization about her own back yard. She is trying hard to get back to that backyard more permanently, but currently she is a student at UBC, majoring in Film Production and minoring in Creative Writing.
Florina is inspired by those who opt to pursue their passions rather than choosing the conventional, easier paths in life. Florina's goal is to continue SME and pursue freelance photography and writing.
---