---
---
Relaxed 1100
1,100 vertical meters / 3,600 vertical feet maximum per day
We built our reputation by leading our ski guests into extraordinary skiing terrain. Our principle was that the harder they were willing to work, and the further they were willing to climb, the better the skiing we could offer them.
We must have been doing something right, as our clients have been coming back for over 33 years now. What's more, SME has grown tremendously in popularity in that time. However, many of our repeat guests are older and some of our newer guests are not ready to commit to big vertical days.
So that these guests can experience the joy of skiing at the Durrand Glacier, we've offer our Relaxed 1100 ski week. While still requiring the ability to be a strong skier in challenging terrain, these trips are dialed back a notch or two.
Travelling at an easier pace, guests only tour up to 1,100 v.m. (3,600 v.ft.) a day, while still skiing from the scenic alpine peaks and enjoying the deep powder in many of the most popular ski runs. Of-course all comforts, joys, and cuisine that make our Durrand Glacer Chalet such a welcoming sight at the end of each adventure-filled day are the same.
Our Relaxed 1100 ski weeks are a hit. Touring in the same spectacular terrain as our Classic 6000+ trips, guides manage the pace so it remains fun for all. For skiers new to ski touring, or those who simply want to take it a little easier, come and find out just how relaxed we can make it.
We don't set specific dates for this program; we build it around the availability of the guests who want to experience it. If this is the right program for you, please contact our Revelstoke office for the your ski week with SME.
All "Relaxed 1100" programs include hut to hut skiing.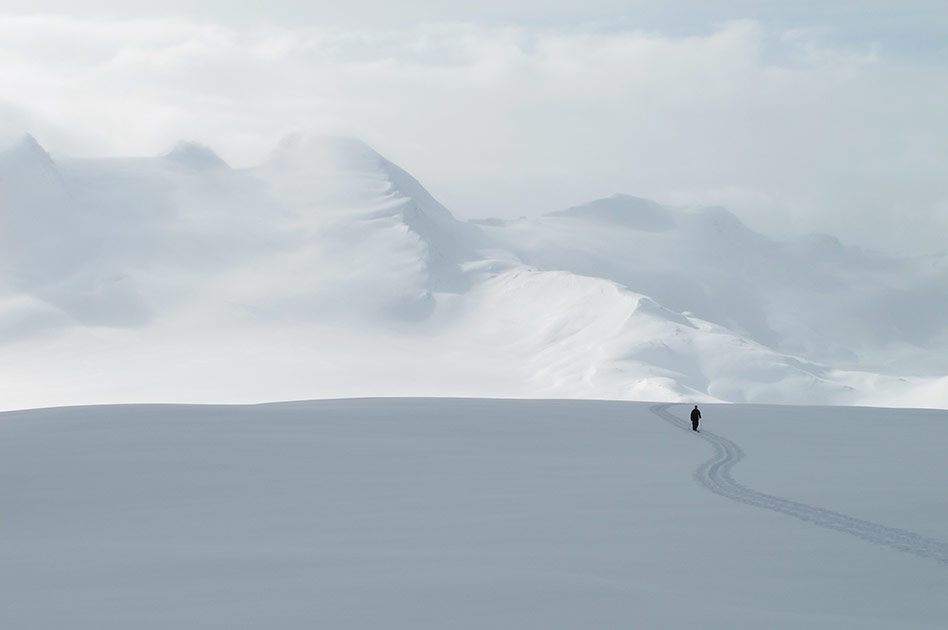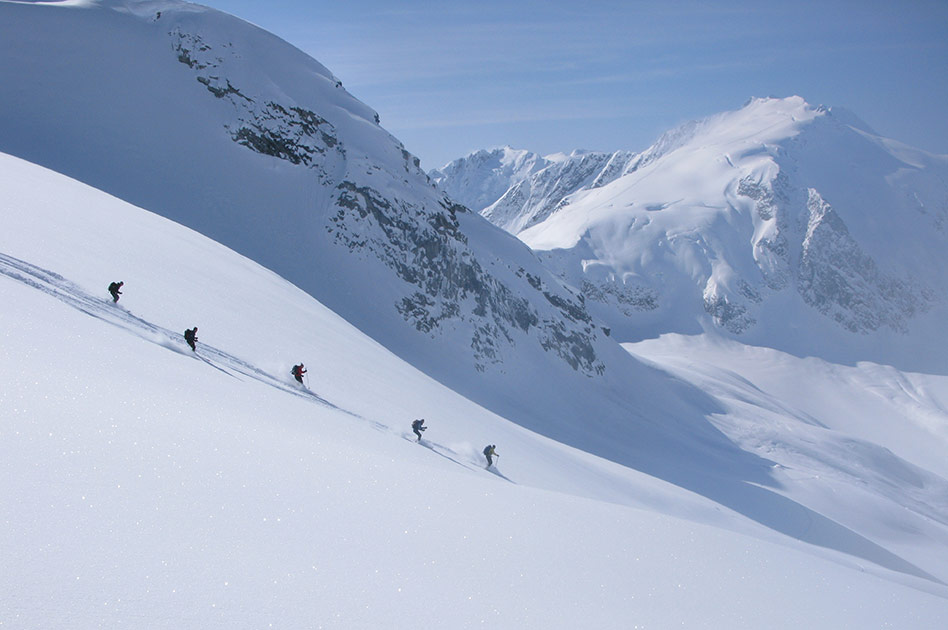 ---