---
---
Safety. First, last and always.
No expense is spared, and no detail ignored, when it comes to the safety of our guests.
We use only the latest and best avalanche safety equipment. This includes equipping every guest with an "avalanche balloon safety" pack, a beacon, a shovel and a probe. "Avalanche balloon safety" packs contain large airbags that, when released, inflate and help to maintain the wearer on the top of the snow, should they be caught in an avalanche. In addition every ski group travels with a minimum of two radios providing, in case of an accident, easy communication in between the ski group and the Durrand Glacier Chalet. We also give each guest, and every group, extensive training in avalanche safety, use of avalanche beacons, and rescue techniques.
But safe travel in the mountains is only partly about good instruction and equipment. The most important thing is knowledge. All our guides are certified professionals who bring vast knowledge, training, and experience to each day and every trip. We have ranged the mountains and powder slopes at Durand Glacier every winter since 1985. We are familiar with the snowpack and the terrain. All guides run compression snowpack tests and dig pits to study the characteristics of each snow layer. Because our guides live at the Durrand Glacier Chalet, they experience each storm and every temperature change, and see their effect on the snowpack. Every ski day all guides are in constant communication with each other, to share their insights and choose the safest options for our guests.
We combine this experience with our own weather station, online exchange of information with professional members of the Canadian Avalanche Association InfoEx program and further data generated by online forecasts accessed via satellite Internet. We not only know what is happening around us, we also follow the big picture, so we know what's coming, and can be prepared.
There is always a risk associated with traveling in the mountains in the winter. We make it as small as possible.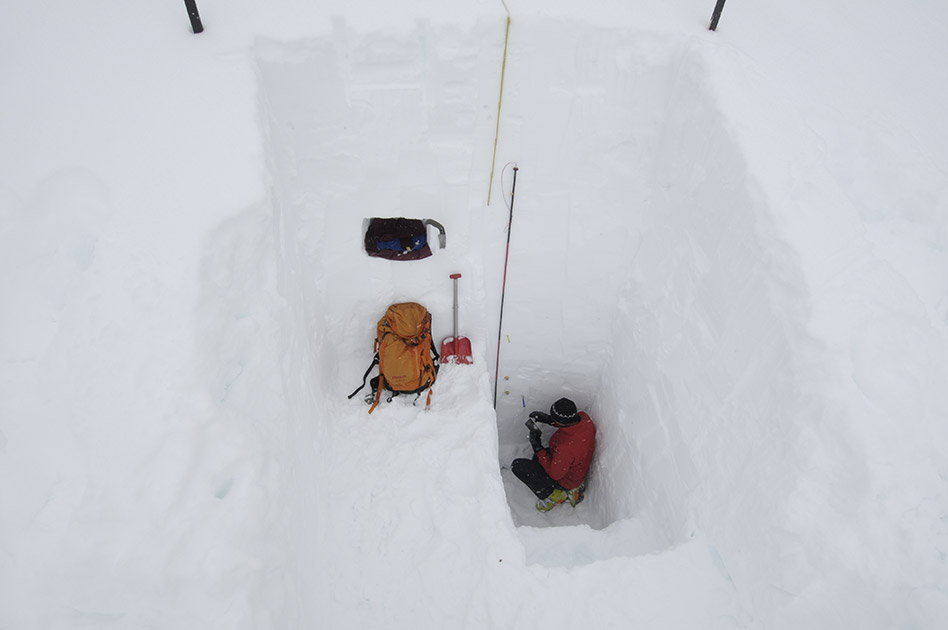 ---