---
---
The most rewarding skiing experience on earth
Since 1985, Selkirk Mountain Experience has built a reputation as the provider of a reliable, consistent and rewarding ski touring experiences. As one of the world's finest ski-touring and ski mountaineering companies, we are the only company in North America to offer 100% fully catered and guided, ski-touring and hut-to-hut skiing in a glaciated high alpine setting and breathtaking tree-skiing runs.
As a family owned and operated guiding company, we were thrilled to receive, three times, the National Geographic Best Adventure Travel Companies on Earth, rating 100% for client experience.
Even today, we continue to redefine the ski touring experience by catering to smaller groups, providing a more exclusive atmosphere. Our smaller guest to guide ratio and guest to chalet ratio sets us even further apart.
If you sign up as an individual ski guest or as a group of several friends, it is our prime goal to ensure that you get to ski everything you have been dreaming of. Whether you want to ski in a slower group or in a faster group we will do our best to make sure that your expectations are met and hopefully exceeded.
If you are a returning guest or a new guest looking for a challenge or have never tried ski touring before, we invite you to discover in these pages, the most rewarding skiing experience on earth.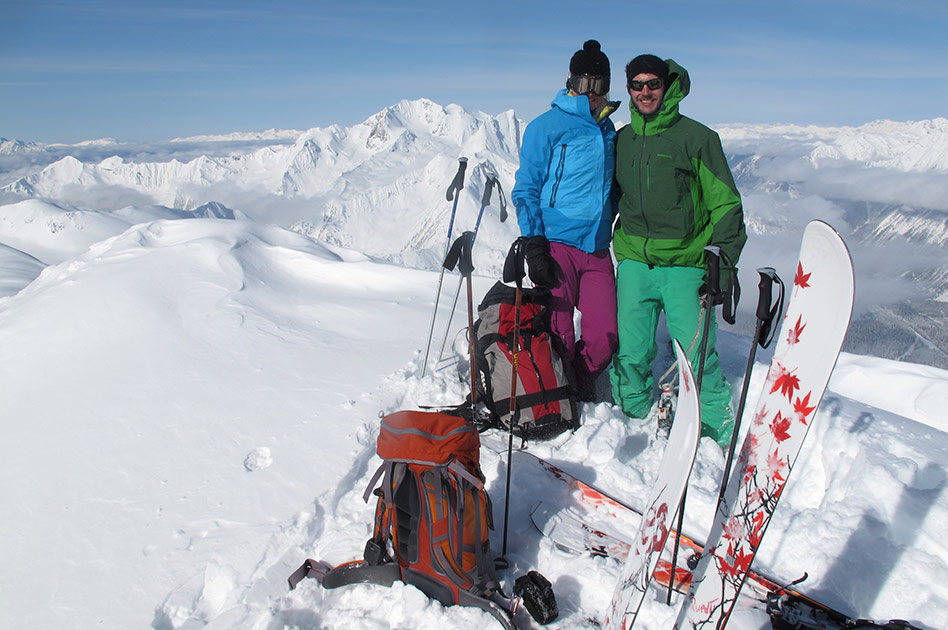 ---